Digital screen CD and DVD printing is finally here. For the first time, discs in quantities as low as 1 are available with the same UV cured printing ink that is found on high volume commercially printed media. If your short run CD or DVD project deserves the look and feel of a store bought disc then don't settle (or pay more for) thermal or water based ink jet printed discs offered by other duplicators.
Digital screen CD printing with no minimums is available only from NCI.
Available in black or full color on white or silver media.
Digital Screen Printing Features and Benefits:
High Quality Image: Full color with resolution between commercial screen and offset press printing. The discs look like they just came off a store shelf.
Edge to Edge Printing: The image can be printed from edge to edge - including printing on the hub.
Extremely Durable: The image is UV cured to the disc surface just like a screen printed disc so it will not fade, bleed or be easily scratched or damaged. It is also completely waterproof.
True CMYK Printing - True commercial grade printing which provides significantly more accurate color reproduction and control then low end thermal and water based ink-jet solutions. Vibrant colors, blacker blacks and smooth gradients provide for an impressive looking disc.
Serialized / Variable Data Discs - Discs can be printed with individualized information drawn from a spreadsheet or database.
Very Short Turnaround Times - Standard turn time on most orders is 24 hours.
Cost effective - Less expensive then other printing methods
White or Silver Disc Printing - The same system and technology is used on all of our short run discs giving consistency in pricing, quality, performance and turn time.
Applications:
Music CDs: Top quality disc will get your band noticed.
Film/Video DVDs: Short run shouldn't mean low quality. Digital Screen printed DVDs are for anyone from Independent Film Producers to Video Production Specialist who demand the outside of the disc look as good as the content on the disc.
Marketing/Advertising: Great for short run CD catalogs and DVD product demonstration videos. The short run process allows us to deliver them on demand, keeping your inventory low and your data up to date.
Wedding CDs & DVDs: These discs make an excellent and affordable wedding favor.
Software CDs: The CD used to deliver your product should be up to the same standards as the product itself. Digital Screen printed CDs look great and last longer then other short run labeled discs.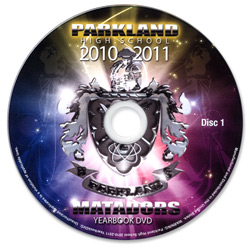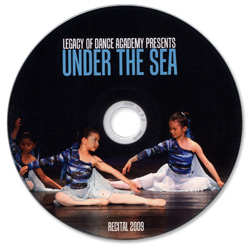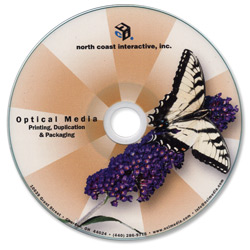 Other Print Types Available: